The free-of-charge arrangement of
Bed & Breakfast, holiday dwellings and rooms in Stuttgart, Karlsruhe, Cologne and Berlin

or

* Call us and tell us where and in which period of time you will need an accommodation. If you´re traveling, we can provide you on request with overnight accommodation offers via SMS.
The hotel alternative – furnished guest rooms and apartments starting at 15 €/ night.
Feeling almost at home - that's our goal.


There is no place like home! But with our selection of overnight accommodations we come quite close to it :-)

At

ND Bed Breakfast

you can expect furnished guest rooms, suites and apartments, which are all immediately available and completely furnished. Apart from your personal belongings, you don't need to bring much else. Everything has been prepared for you. Fresh linens and towels, complete kitchen equipment in apartments, a guest kitchen for shared use in rooms, you won't lack anything.

Instead of a lengthy search and countless phone calls to landlords, you can easily and comfortably look for a desirable accommodation on your PC and check their availability immediately.

ND Bed Breakfast

guarantees a fast and reliable booking using our online booking program. The simplicity of the booking process is what we focus on and we limit the necessary formalities to a minimum.
Your advantages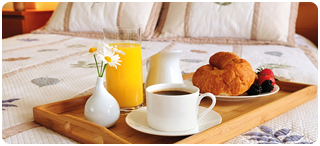 more than 65% savings compared
to a hotel
more space+comfort than at a hotel
more suitable for families than at the hotel
may be booked as flexible as a hotel
with us also bookable online, just like a hotel
Accommodation offers on the go
via SMS
with us no increased trade fair or seasonal rates as at the hotel
Rooms
Apartments